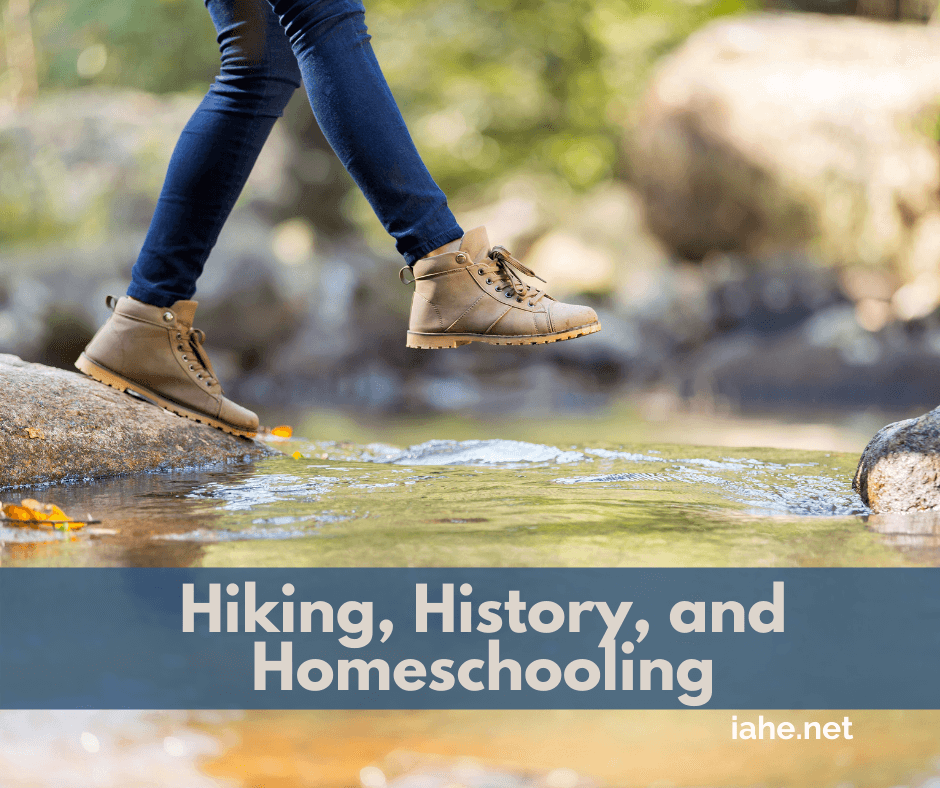 Spring is coming and your kids are probably ready to head outside! Have you considered exploring some of Indiana's State Parks?
Indiana has some amazing state parks, and homeschoolers love bringing meaningful education into all aspects of their life. Plan a school day at the state park—the perfect opportunity to bring education and enjoyment of the spring weather together. 
First, learn about the history or something special about the state park you want to visit. Then plan your day.
Here's some fascinating history about state parks that you might not have known.
The Civilian Conservation Corps
The Civilian Conservation Corps, the CCC, was founded as part of the New Deal in 1933, an effort by Theodore Roosevelt to get the economy back on its feet. Unemployed men and youths were organized into quasi-military formations and worked outdoors in parks and forests. They received $30 a month and sent $25 home to their families. The men learned valuable trade skills and were also given the ability to earn a highschool diploma. They took classes on a variety of subjects, including foreign languages and art. In their free time, they took up sports and activities like boxing, baseball, and singing. Many camps also had newsletters for the men to read.
The CCC did many different things in building state parks. Some of them worked to build reservoirs and ponds, while others worked in reforestation. They also constructed fire observation towers, built dams, roads, bridges, and buildings, and even fought forest fires. Some of the buildings they built included barns, shelters, offices, and gatehouses. 
Their work certainly left an impact and a legacy. The state parks we know today wouldn't be the same if not for their hard work. 
Your Day at a State Park
State parks can be for hiking and enjoying scenery, but many also include activities like horse-riding, canoeing, fishing, swimming, camping. Nature centers have exhibits on animals, history exhibits, workshops, and more. Some state parks offer learning activities and classes for children. Check with a park near you.
You could take a leaf or tree or flower identification guide with you and see how many types you can spot. Sometimes the land that state parks encompass used to be owned in part or whole by private families. You may be able to see the remains of their house or other outbuildings and learn about them and what their life was like.
Many state parks have a plaque or display somewhere that talks about the Civilian Conservation Core that worked at that state park. Be sure to ask a park ranger about that when you arrive. 
Whether you tie in history or science or both to your day at a state park, be sure to enjoy the freedom that you have to create learning experiences in a variety of settings for your children.
Find a state park near you.
Here's an article that has some great ideas for going on nature walks with your family.
Would you like ideas for other exciting field trips? Check this resource out!
Emma Sager is a 17-year-old homeschooled high schooler who loves to write. Whether it is about hiking, history, and homeschooling, or being an active citizen who stays informed and engages with legislators on important issues, she wants to use her love for writing to encourage, inspire, and bless those around her.