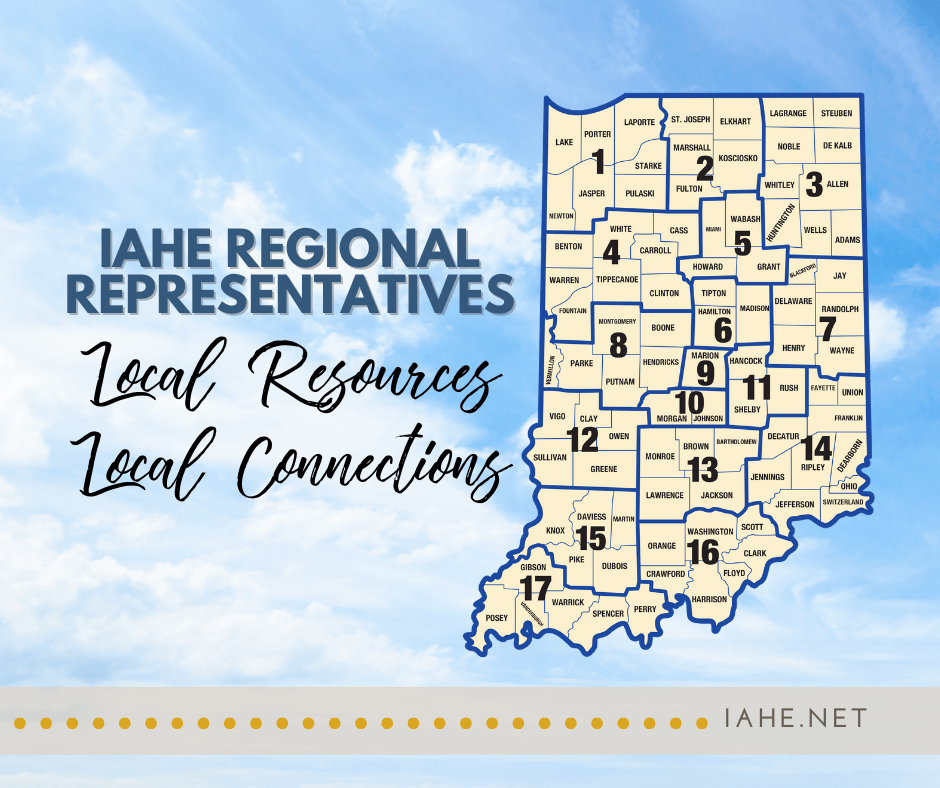 Meet Your Regional Representative!
As a means of connecting new homeschoolers to the support needed, the IAHE has a team of experienced, homeschooling couples serving as Regional Representatives. Each Representative is a veteran homeschooler willing to answer questions from new families. Regional Representatives can also help you find a support group in your region or if none is available, they'll help you start one.
If you are interested in becoming a Regional Representative couple in an area not currently represented, please contact us.
Visit your region's page for more information.
---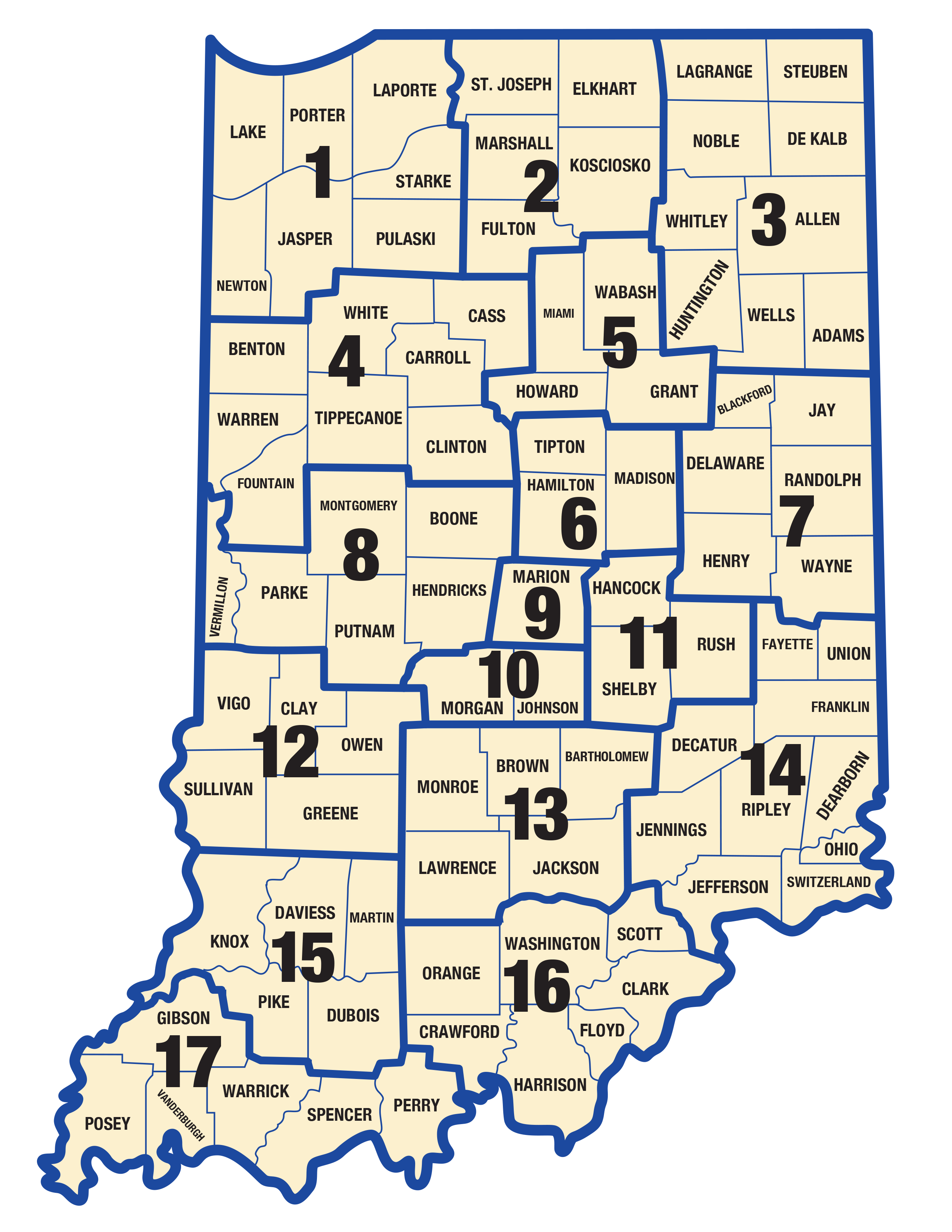 Update Support Group or Co-op Information Here
Questions? stacyh@iahe.net
Co-op or Support Group: Please update our information
The IAHE is grateful to the following couples who have served as IAHE Regional Representatives since 1983.
*Denotes original Representatives
Region 1
Bob & Anna Calabrese*
Mike & Marcia Beauchamp
Donald & Nancy Cergizan
Matt & Nancy Sample
Stuart & Paula Rose
Phil & Anita Messer
Larry & Kelly McManus
Dennis & Tamra Wells
Blair & Chelsea Todd
Frank & Jessica Dunlap
Rodney & Debbie Good
Region 2

Formerly Region 4
Paul & Sarah Geczy
Mark & Debra Parker
Pat & Kathy Balke
Region 3
Formerly Region 2
Jim & Pat Ankney*
Jeff & Sandra Holmes
Zane & Jeri Rogers
Steve & Cindy Morris
John & Debby Freeland
David & Tina Johnson
Jason & Stacy Hanaway
Kris & Stephanie Reckers
Ben & Nikki Fingerle
Jay & Kristen Bissontz
Region 4
Formerly Region 3
Art & Wanda Pelton*
David & Nancy Hutchins
Stuart & Paula Rose
Joseph & Susan Blake
Kevin & Mari Doerr
Jeff & Lori Bennett
Phillip & Rebekah Ash
Tim & Kathy Hodge
Region 5
Formerly Region 15
Dave & Ann Ihms*
Cameron & Jennifer Mayhill
Jeff & Tammy Heirholzer
Scott & Cindy Briggs
Region 6
Formerly Region 7
Stan & Marilyn Durnell*
Bruce & Shirley Allen
Mark & Robin Westerman
Bill & Michelle Witek
Shawn & Amy Canaday
Justin & Lexi Henegar
Ed & Jill Wildermuth
Region 7
Formerly Region 13
Wayne & Pam Filburn
Dave & Ann Ihms -Region split and formed Region 15
Greg & Kathleen Fowl
Jorge & Irene Silva
Steve & Rebecca Barnes
William & Linda Rose
Shane & Shannon Hartman
Region 8
Formerly Region 5
Rick & Sherrie Payne*
Scott & Pat Armitage
Steve & Penny Taylor
Steve & Mea Brown
Warren & Karen Whitesell
Dwayne & Melissa Saywer
Ryan & Carol Brubaker
Region 9
Jared & Melinda Johnson
Region 10
Formerly Region 6
Steve & Carol Elder*
Don & Patricia Beals
Kevin & Charlene Brown
Greg & Becki Biberdorf
Dave & Jerri Cook
Dave & Becky Bowyer
Jason & Kim Bean
Chris & Betty Broshears
Keith & Rachel Williams
Region 11
Formerly Region 14
Mel & Ronna Brown
Jim & Melinda Updike
Marcell & Lisa Watson
Tom & Lisa Heady
Paul & Pam Drook
Jeremiah & Amanda Alexander
Joe & NaTosha Hansome
Region 12
Formerly Region 9

Dean & Tammy May*
(Longest serving Representatives – 21 years. Retired 2012.)
Dan & Shawn King
Tobin & Cindy Miller
Dwight & Marsena Hatfield
Bryan & Misti Haney
Region 13
Formerly Region 10
Lawrence & Janet Howell
Scott & Cindy Clampitt
Tracy & Cindy Branam
Greg & Kimberly Laskowski
Marty & Lisa Pieper
Chad & Lori Behrman
Brett & Casey Lemons
Region 14
Formerly Region 8
Linc & Nancy Mathes*
Charlie & Debi Fehrman
Vason & Dana Ruji
Larry & Jill Mobley
Phil & Debi Ketron
Mark & Tara Bentley
Bobby & Sherry Love
Doug & Tina Nelson
Mark & Kelly Cox
Eric and Rachel Wiederhoeft
Kyle & Amanda Runge
Region 15

Formerly Region 11
Wes & Melissa Reynolds
Steve & Teresa Penn
Jim & Cindy Pike
Dave & Eve Drew
Kip & Donna Jones
Tim & Becky Zook
Jason & Krystal Armstrong
Region 16
Formerly Region 12
Dale & Denise Woolbright
Keith & Robena Pannebaker
Chris & Trena Phillips
Jon & Debbie Sweetland
Jeff & Millie Leis
Chris & Emily Camenisch
Region 17
Formerly Region 16
Daniel & Maryann Alldredge
Paul & Sally Kleinknecht
Jeff & Lisa Taylor
Kent & Teresa Ahrenholtz
Shawn & Theresa Slinkard
William & Ann Munro
David & Monique​ Haire
Will & Courtney Nalin