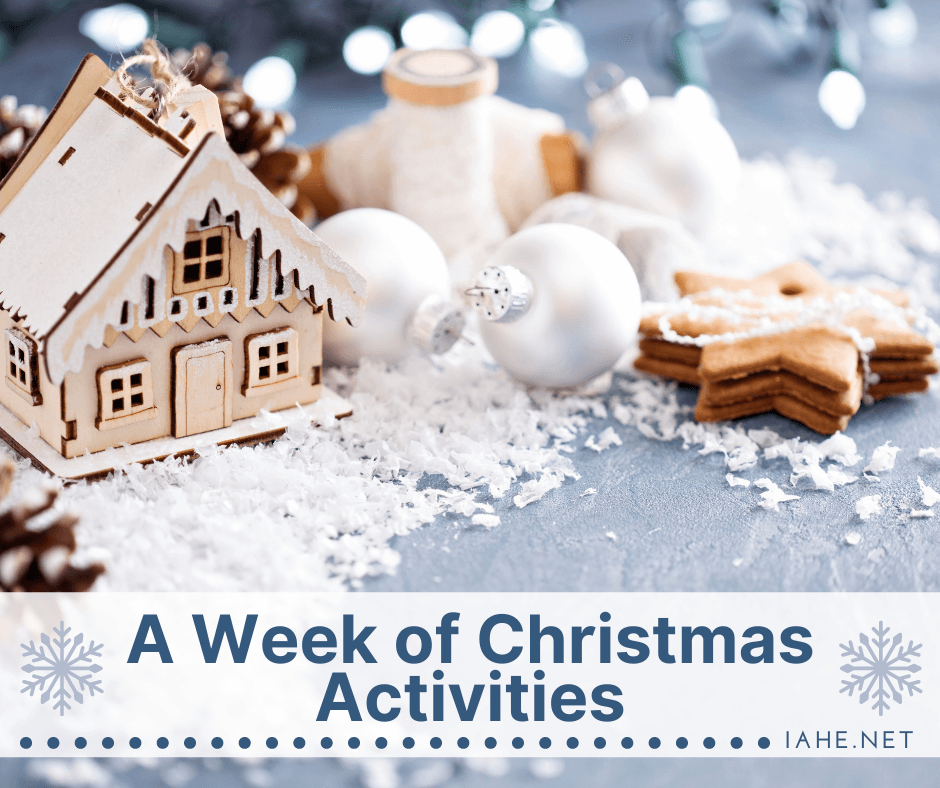 There are only a few days left before Christmas. This is the time when my family loves to hunker down at home, bake tasty treats, make homemade ornaments, and read Christmas stories. Not only does it protect us from germs right before we travel (Let me tell you, sick kids at grandma's is not fun.), but it allows us to escape the commercialism of Christmas for a few days as we prepare our hearts to celebrate Jesus' birth. I hope one or two of the following activities can bring some joy and laughter into your home this Christmas season.
Ready to paint? These Nativity Story Stones are a simple way to create something beautiful. Stones can be gathered from outside, and paint pens limit the mess.
I'm one of those moms who envisions sitting with my perfect children with all the perfect supplies, creating perfectly adorable Christmas crafts while we all smile at each other. Well, that's not usually how it goes. It usually involves stress, grumbling, missing supplies, and just average looking end results. If you're at all like me, very simple crafts are the most appealing these days. Check out these adorable, old-fashioned "Punched Tin" Ornaments that will interest boys and girls alike. Who doesn't like using a hammer and nails?
Looking for some fun, free printable Christmas activities? Check out these print and go activities: Random Acts of Christmas Kindness, Christmas Scripture Cards, and Christmas Lights Scavenger Hunt.
Ready for a Christmas Challenge? Try out this Christmas STEM Challenge for some fun and learning all wrapped up together.
Are you still trying to find the right gift for someone on your list? Who doesn't like cookies? Let your kids help put together these Christmas Cookies in a Jar. They are easy on the budget and show that special someone that you care. (And, of course, since we're homeschoolers, you could work in some math practice as your kids measure ingredients.)
You may not choose to go out in the cold very often, but if your kids are starting to bounce off the walls, some outdoor activities might be just what they need. Check out this great list of Outdoor Christmas Activities for some ideas.
If you think Bingo is just for the elderly, think again. This Nativity Bingo Game is simple and fun for everyone. So gather the family and enjoy some laughter and friendly competition. 
Happy baking, crafting, playing… May the hope and joy of Christmas fill your homes this year.