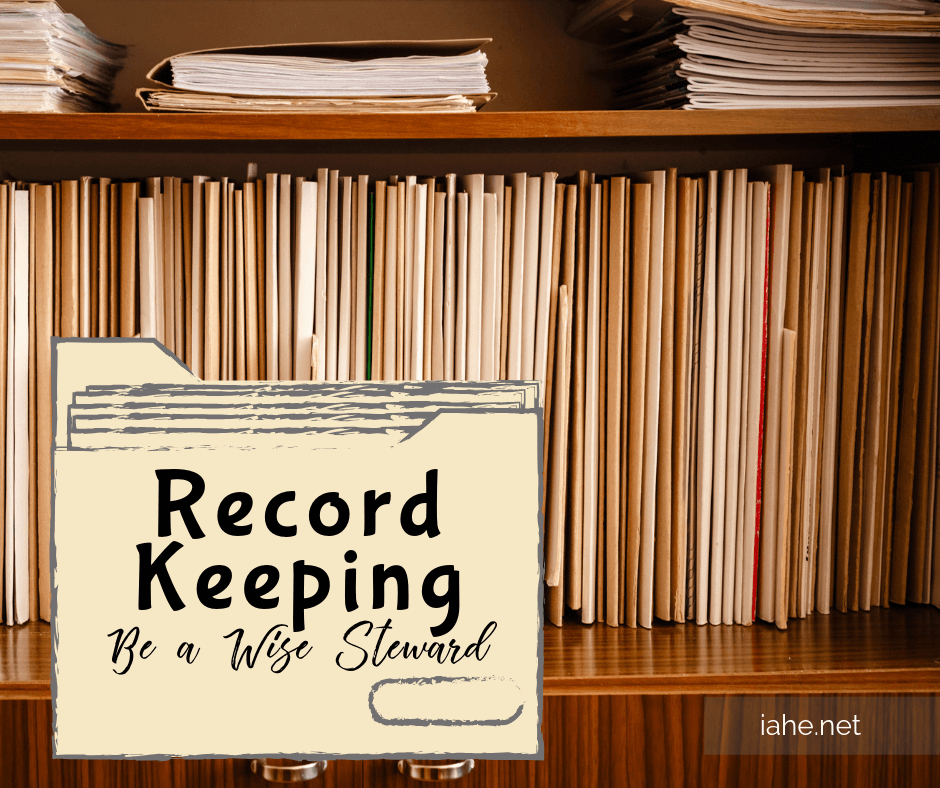 Homeschool parents work tirelessly to provide the best education for their children. They invest thousands of hours teaching and providing opportunities for years. As parents, we focus on high school graduation as the finish line for both ourselves and our students.
But, our responsibility to our children and their education does not end with a graduation ceremony.
Throughout the year, the IAHE receives requests from homeschool alumni looking for a copy of their high school diploma or transcripts. Many of these young people graduated ten, fifteen, or even twenty years ago. Some have decided to go to college. Some have been offered a job and their new employer is requesting a copy of their diploma. They reach out to the IAHE because they can't find a copy of their records and they assume that we can help them.
In Indiana, parents are responsible for issuing a homeschool diploma. Even when a family participates in a graduation ceremony hosted by a support group or someone else, the parents are the one issuing the diploma.
While there is no legal requirement for how homeschools should maintain records, parents that have their child's best interests at heart should maintain a long-term vision for keeping records safe.
Parents should create both hard copies and digital copies of their student's diploma and transcripts. Then, they should store them in multiple places shared with their child.
Maintaining digital records can be done using free online cloud storage. Use services that you are likely to continue using for years to come and share the online storage drive with multiple family members: