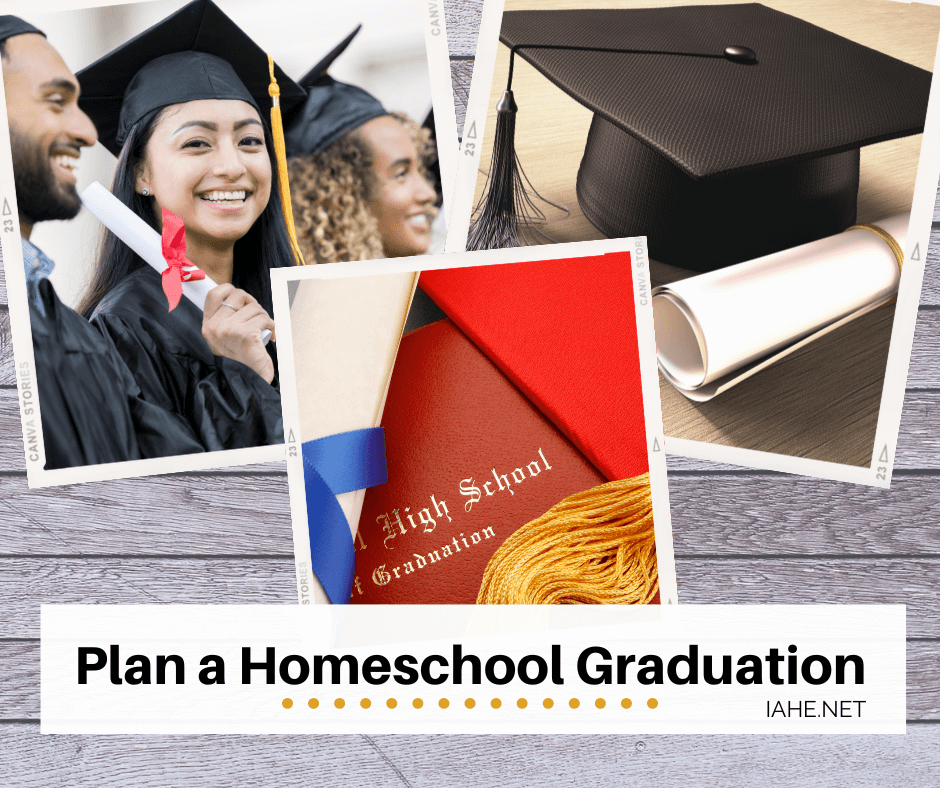 Congratulations! You're almost to the finish line! But don't get too comfortable yet. Even though you don't need to spend hours researching curriculum for your homeschooler anymore, there's still one more thing to consider. Your high school senior may not have a traditional graduating "class" to walk with, but why not plan a ceremony to celebrate this memorable occasion? After all, graduating from high school is a once-in-a-lifetime event!
Planning a graduation ceremony takes some time, but I'd like to help by guiding you through the process with some things to consider—because even if your area doesn't have a tradition of having a homeschool graduation ceremony, you could start one!
Reach Out
Many of us are blessed with a homeschool community of like-minded families with whom we share ideas, resources, prayer requests, and responsibilities. Contact other parents with graduating seniors to see if anyone else is interested in participating in a graduation event. Pretty soon, you'll have a headcount and you can start narrowing down possible dates for the big day.
Find a Venue
One of the first things you'll need to do is find a venue for the ceremony and reception. Churches, community centers, parks, or someone's backyard are all places to consider. Once you have the venue, you can decide if you will need to limit the number of people each graduate can invite.
Gather the Essentials
The next step is to start gathering your graduation essentials. Ordering caps, gowns, and customized diplomas for your graduates is straightforward with online companies that specialize in homeschool graduations. Some of the companies offer group and early bird discounts, with January 31 being the first deadline for the greatest value. But even if you're a procrastinator, it shouldn't take too long to get your supplies. Before placing an order, decide on a color scheme so that everyone's cap and gown matches. And don't forget to order tassels, which don't necessarily need to match. Remember tassels are supposed to be moved from the right side to the left during a special portion of the ceremony!
Plan the Ceremony
Speakers: Consider speakers throughout the ceremony—people to welcome attendees, offer a prayer for the graduates, present the diplomas, give a speech (this could even be one of the graduates!).
Slideshow: Personalize the ceremony with a slideshow set to music to showcase each grad's life through pictures. Don't forget the baby pics!
Music: The processional and recessional should be accompanied by music. This could be live music or a recording. "Pomp and Circumstance" is a must if you want to imitate a traditional ceremony.
Reception: An after-ceremony party is fun for everyone. Decide whether it will be simple with just desserts and drinks, or more elaborate with a catered or potluck meal. The reception area is also a great spot to set up tables for each grad to showcase a tri-fold photo memory board and other special memorabilia.
Program: Last, but not least, what important ceremony doesn't offer a program of the order of events to hand out to guests? A program could also serve as a special memento. Send a list of questions that you want each graduate to answer ahead of time. Each grad can have a page of the program with their senior picture along with the questions and their answers. Consider questions such as, "When you were a child, what did you want to be when you grew up?" and "What are your plans following graduation?" and "What is your favorite Bible verse?" Having the answers to these questions in a graduation program will serve as a very special keepsake.  
If you have a homeschool senior but think organizing a graduation ceremony sounds overwhelming, all you need is a concrete plan, and you can make it happen. Once you have a list of all the participating graduates, all the responsibilities can be distributed among the parents according to availability, desire, and expertise. Your homeschoolers have worked hard and deserve a ceremony to celebrate their achievements!
Helpful resources:
https://www.homeschooldiploma.com/