2020 Convention: Attendee Pre-registration Refund Request
​With the cancellation of the 2020 IAHE Home Educators' Convention, we know that many families are wondering about the financial implications for our organization. Others are wondering about their pre-registration and our refund policy.
The IAHE is a non-profit ministry that depends on the income from our annual event to serve the homeschool community all year long. The cancellation of our 35th Annual Convention is devastating and heartbreaking, but we recognize that we aren't alone in facing financial challenges at this time.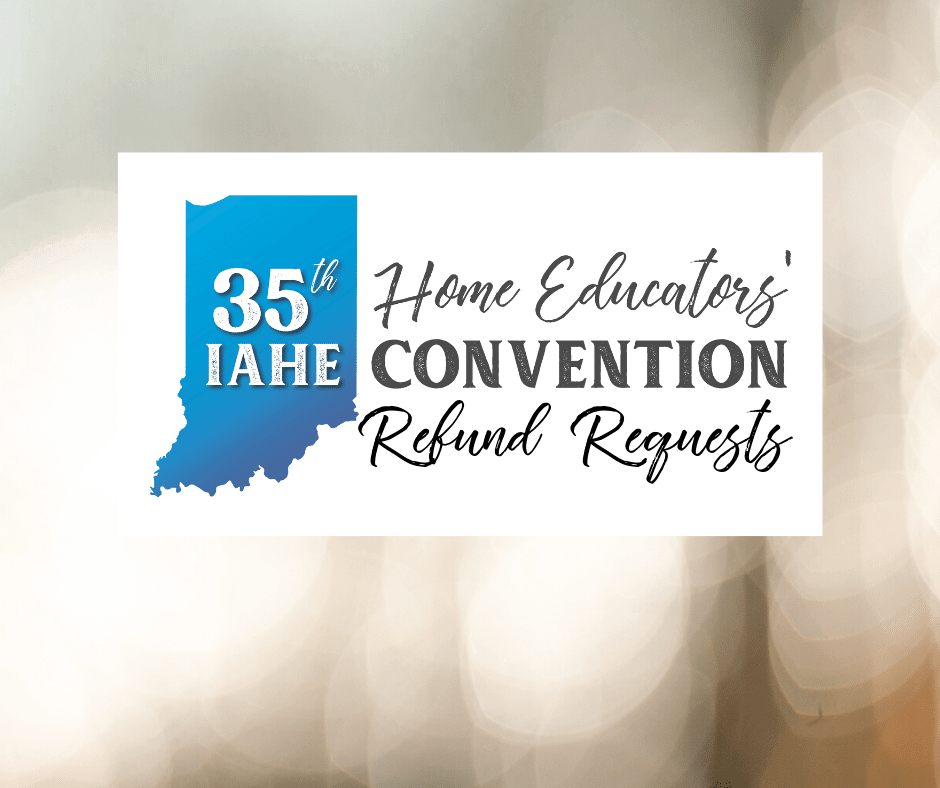 Our normal refund policy is… well, for normal situations. This is clearly not a "normal" situation. With that in mind, we're offering the following options to all families that pre-registered for our convention. All requests will be handled by our volunteer team as quickly as possible.
The IAHE serves Indiana homeschool families all year long and our organization depends on convention income to sustain this work. If you preregistered for our convention, would you prayerfully consider donation your fees to our organization? Families that donate their preregistration fees will also receive a special bonus from our friends at Homeschool Summits. Visit our online conference page for details.
Our new online conference, Keep Calm & Homeschool On, launches March 27!