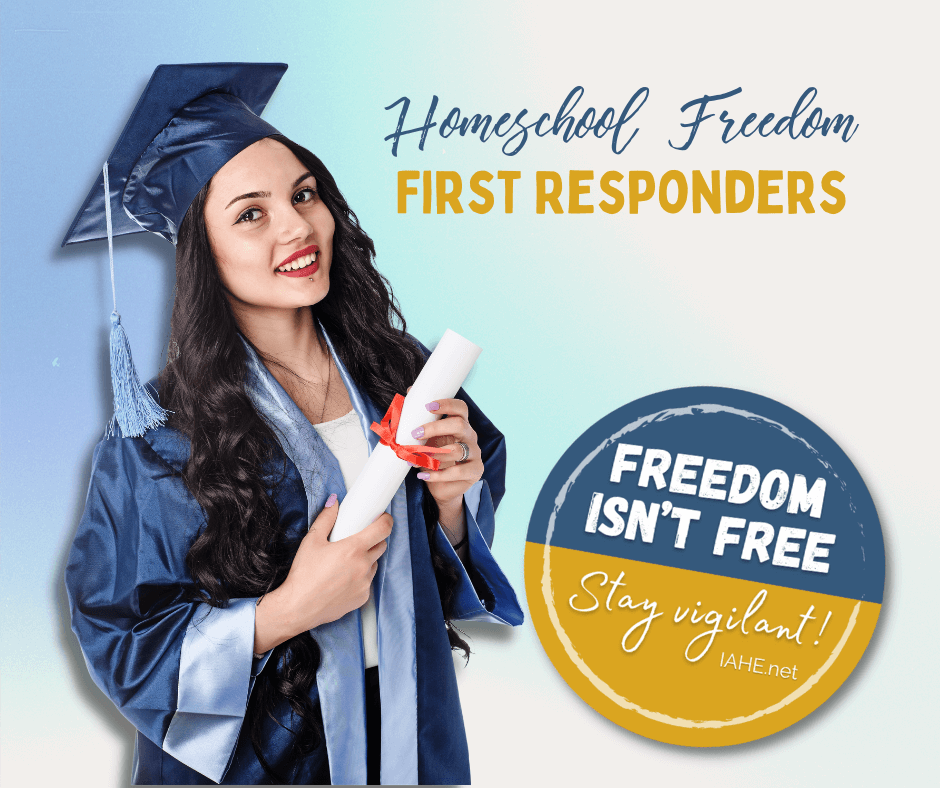 On January 18, 2023, a retired Indiana homeschool mom reached out to IAHE regarding her adult daughter's homeschool diploma. *Sally, a 21-year-old adult, had been hired as a childcare worker at an FSSA childcare facility in the Fort Wayne area. Sally had completed her training as required by FSSA and had been working at the facility for a week when her supervisor approached her and informed her that her homeschool diploma was invalid she would not be allowed to work until she either presented a valid diploma or provided and equivalency. 
Sally was instructed to complete some sort of test but was not told which test she'd need to take.

Who made the decision?
Contact information for the various supervisors was provided to IAHE on Jan 23, 2023, and by January 25th, the IAHE volunteer assisting with this had been passed to each successive supervisor. Each time, the IAHE volunteer was told, "That wasn't my decision; that was my supervisor's decision." When the senior supervisor was finally reached, they knew nothing about the matter. The senior supervisor asked for the pertinent details but fell silent thereafter. Given the amount of lapsed time, our volunteer sensed the need for legal counsel, IAHE contacted HSLDA to assist.

A Video Call
FSSA reached out to Sally for a video call on January 30th. Sally, her mother (the authorizer of the homeschool diploma), our IAHE volunteer, and HSLDA counsel, Kevin Boden, attended that January 30th video conference. During the call, FSSA staff reiterated that Sally did not have a legal diploma, nor did she have an equivalency (the HSE). Both our IAHE volunteer and Mr. Boden reiterated the validity of the homeschool diploma. FSSA staff cited their own Caregiver Qualifications policy:

"They shall have a high school diploma or shall have passed an equivalency test"(470 IAC 3-4.7-24.2)
Both our volunteer and HSLDA counsel again reiterated that the qualifications of the policy had been met. FSSA staff requested homeschool laws which our IAHE volunteer quickly produced.
A Senator Steps In
On Jan 31, 2023, our team connected the FSSA staff member with Senator Greg Walker, Chairman of the Family and Children Services Committee and homeschooling father, to discuss the matter.
Another Video Call
On February 7th, 2023, another video call commenced, this time with FSSA counsel joining. FSSA counsel stated the policy had always been interpreted to mean "state-accredited public school" diploma and that refusing Sally's diploma was not a case of discrimination. This time, however, FSSA counsel did acknowledge the validity of Sally's homeschool diploma but stated Sally's proficiency of reading and writing could not be verified because she did not attend a state-accredited school. Mr. Boden rebutted this objection to Sally's abilities and asked what Sally could do to prove her proficiency. Simply stated, FSSA could not and would not answer that question despite it being asked several times.
A Resolution
Later on February 8th, IAHE received a response from FSSA stating they'd had appropriate time to review the matter and that their policy did, in fact, support the hiring of homeschoolers as the policy simply states the caregiver "shall have a high school diploma or shall have passed an equivalency test."

The IAHE is thrilled that Sally will be able to return to her desired position as a childcare worker. Indiana homeschool diplomas are valid. To suggest and hold fast to any belief otherwise is discrimination.

We want to specifically thank Senator Greg Walker and HSLDA counsel Kevin Boden for their assistance in this matter!

*The young woman's name has been changed to protect her identity. 
SUPPORT IAHE'S WORK