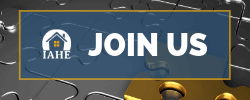 Indiana families may register on our website as an online subscriber for FREE.
Looking for more?
Consider becoming an IAHE Member.
Establishing a website account with the IAHE is free!
Indiana Association of Home Educators is a ministry with a Christian Board of Directors, but you do not need to be a Christian to benefit from the IAHE. Any Indiana home educator may use this site. We request that you hold to Christian standards while using our site, including being careful in all written communications. Please represent yourself, and your intentions in a truthful and upright manner in all exchanges.
A home educator is defined as one who practices parent directed, home based, privately funded education. Virtual charter schools are public schools, and are not classified as non-accredited, non-public schools (homeschools) according to the state of Indiana.  
For more information on home education contact us directly.
This form will ask you to choose the IAHE Region in which you reside. The region map is located on the Regional Representatives page.
By registering for an IAHE website account, you agree to receive our E-blasts for Legislative Updates and other IAHE information.
Be sure to answer each question. If you omit a question, you may receive a phone call before we can provide access to the site. Fill out the form below and click the CONTINUE button at the bottom.