VIRTUAL Home School Day at the Capitol
Thursday, February 11, 2021
We're going VIRTUAL!
Don't miss this jam-packed virtual event! It's an educational day for your entire family!
Due to the restrictions in place at the Indiana statehouse, we are unable to move forward with our regular in-person event. But, rest assured that our team is working furiously to bring you a fun and educational day for the whole family.
This year, more than ever, homeschoolers need to be informed and engaged with what is happening in our state. Informed citizenship is the key to preserving our hard-won homeschool freedom. Just as limestone is our bedrock here in Indiana, so informed citizenship is the bedrock of our homeschool freedom.
New for 2021! Don't miss our fun video contest! Click the button for more information!
Virtual IAHE Home School Day at the Capitol
Why is this virtual event worth your time?
Your whole family can be involved. There will be multiple sessions throughout the day that will focus on different topics related to homeschooling, history, and our state government. You will be educated, inspired, and equipped. If you value your homeschool freedom, you need to be at this event. 
Who is this virtual event for?
Everyone—elementary students to high school students to adults. This could be a day of school your children will never forget. Entertaining and educational videos and The One and Only Indiana Limestone unit study will provide an exceptional day of learning. Parents, you will hear from our legislators and be challenged and encouraged by well-known speakers about topics that matter to homeschoolers.
What will this event include?
Join us for a FREE LIVE Watch Party on February 11th! The day will include morning sessions with content designed for the whole family and an afternoon session designed for teens and adults. 
2 Registration Options:

FREE Registration includes 2 Unit Studies:

Indiana Limestone
Learning About Indiana: Who Works at the Statehouse?

The $5 Add-on Bundle includes all of the above plus 3 past IAHE Capitol Day Unit Studies and selections from our Homeschool Freedom Workshop MP3 Bundle, a $40 value!

Enter the How a Bill Becomes a Law Video Contest—Read the contest rules, come up with an idea, film and submit your video, and watch the event to see the winners. Maybe it will be you.


Education. Advocacy. Civics.
We are excited to announce our dynamic speakers for the 2021 Homeschool Day at the Capitol virtual event:
Linda Lacour Hobar, Mike Smith, Zan Tyler, Rick Green, and more!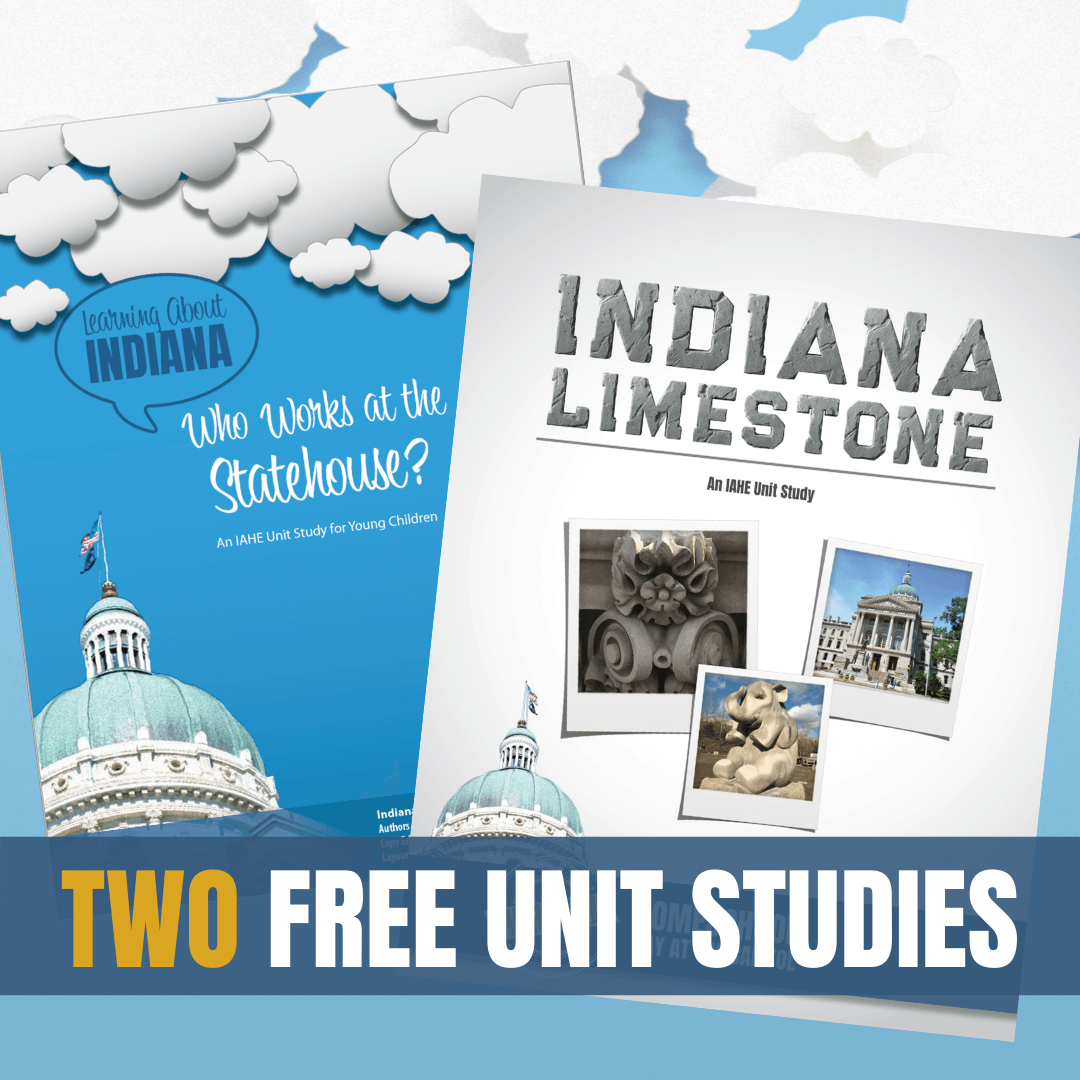 Indiana Limestone Unit Study
Is limestone really that interesting? You might be surprised!  
Did you know
…that your toothpaste probably contains limestone?
…that Bedford, Indiana is called the Limestone Capital of the World?
…that the Pentagon was built (and rebuilt) using Indiana limestone?
Learning About Indiana: Who Works at the Statehouse?
Have you ever tried to explain how state government works to a child? It can be challenging. 
What exactly does the Lieutenant Governor do? And what is the role of the Court of Appeals in Indiana?
In this Unit Study, you will find engaging illustrations, clear explanations, maps, fun word scrambles, and much more that will help you and your child learn about our Statehouse and the people who work there.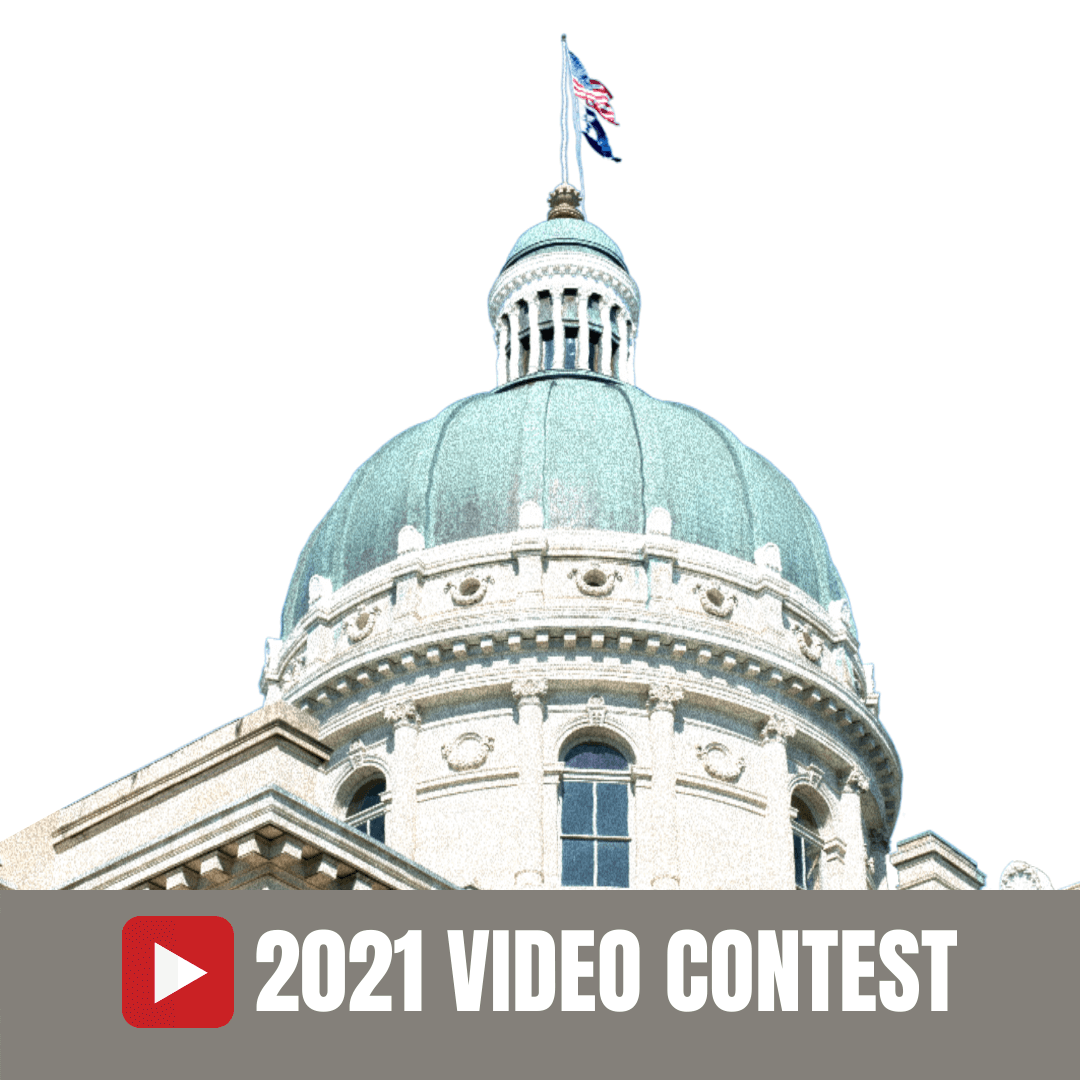 4 Steps to Create a Winning Video
How a Bill Becomes a Law
Have you ever wondered how our laws are made? Now is your chance to find out.
Do you enjoy making videos of yourself or others? Here's your opportunity.
This is your chance to be creative and educational all at once. Teach us something! Make us smile! Have a blast!
Questions? Contact us at video@iahe.net
To enter the contest:
Read the contest rules.

Research the bill process and think of how to creatively share it. 

Film and submit your video. 
2021 Video Contest: Rules and Instructions
Be sure to read and comply with all the contest rules before submitting your entry.
Four Contest Divisions:
Division 1: Junior

– K through 3rd grade.

Division 2: Middle

– 4th through 8th grade. 

Division 3: Senior

– 9th through 12th grade.

Division 4: Family

– Families may work together (all ages).
Submission Requirements:
All video submissions must be uploaded to your personal YouTube channel. Set video sharing to Unlisted. You will be asked to provide a link to your video when you complete the submission form below.

One submission per person/family, per division.

Video length must be between 2 and 5 minutes.

Feel free to use your own diagrams and/or props.

The video must contain only royalty-free music if any.
Submission Deadline:
Saturday, February 6th, 2021
Judging:
Submissions will be judged based on content accuracy, creativity, and entertainment value

. 
Prizes:
High School Government Course
United States Bingo
Patriot Academy Boot Camp Indiana Scholarship
Ticket to Ride – USA
Biblical Citizenship Course
Settlers of America – Catan Histories
Chasing American Legends
History Stories for Children
Gift Certificate to the Patriot Academy Store
Plus More….
Click Here To Submit Your Video
2021 Homeschool Day at the Capitol Sneak Peek
You won't want to miss their powerful and eye-opening messages about the foundations of our homeschool freedom in Indiana, raising up our children to be active, engaged citizens, and the importance of our state organization in protecting Indiana homeschool freedom!
Here are a few other sessions that will equip and encourage you:
Statehouse Spotlights with Indiana teens
How to Talk to Your Legislator with Alison Gentala
Interviews with two Indiana legislators with Belinda Hatfield
Have you visited Indianapolis with your family? 
Here are just a couple of sites that you may want to check out.