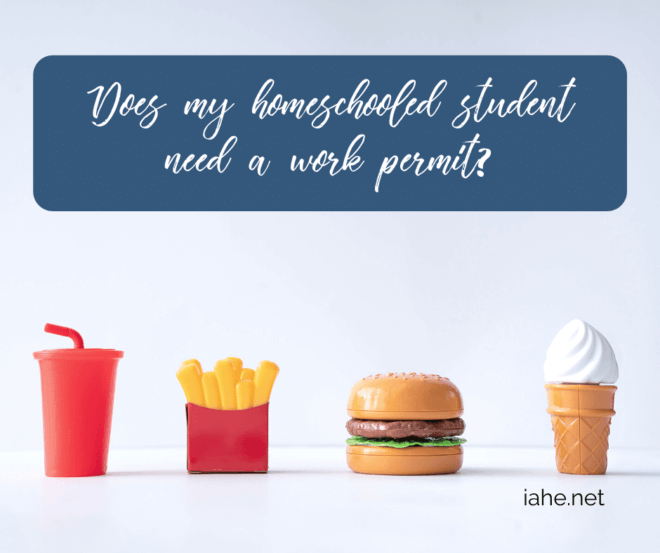 Many parents wonder about the process of obtaining a work permit for their minor-aged student. For years, homeschooled students were required to obtain a work permit from their local high school.
April 1. 2020 Update
Q: Do homeschool students have to follow the work hour restrictions?
A: Yes. Homeschool students must follow all of the same rules and restrictions that a student at an accredited school would follow.
Q: What are Written Parental Permission Forms? Where can I obtain one?
A: Written Parental Permission Forms are provided by the Indiana Department of Labor to document extended hours that a parent has authorized a 16 or 17-year-old to work. These forms should be kept with the minor's records and are subject to inspection by the Indiana Department of Labor. Written parental permission must be obtained before the minor works any extended hours. These forms may be found online at http://www.in.gov/dol/2400.htm. There is no parental permission that will change the work hour restrictions for minors under 16 years of age.
Please see the Youth Employment FAQs on the Indiana Department of Labor website for more information on how your child may obtain a work permit.