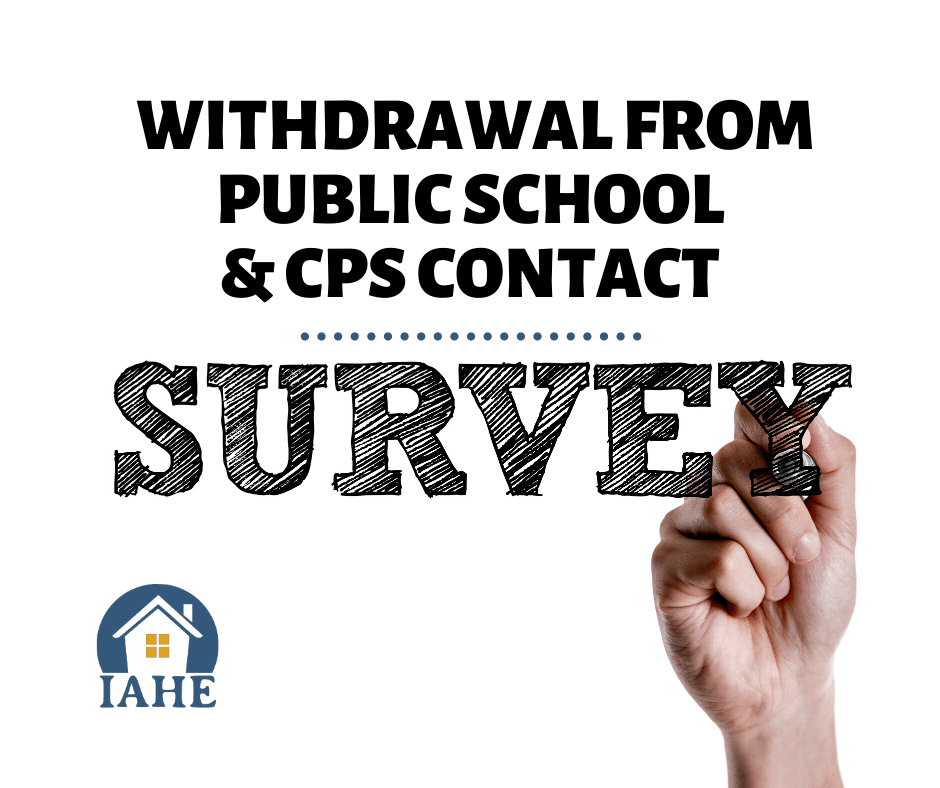 IAHE has become aware of recent reports by families being intimidated by the government schools after withdrawing their children to homeschool.
If you were contacted by Child Protective Services (CPS) after withdrawing your child to homeschool, please consider participating in our survey.
Personal details collected will not be shared with another entity, and will only be used for follow-up by our team as we assess the frequency and extent of the problem in Indiana. If you have withdrawn your child in the last three years to homeschool and had your local government school district contact you in an attempt to intimidate you or reported your family to Child Protective Services, please take a few moments to let us know about your experience.