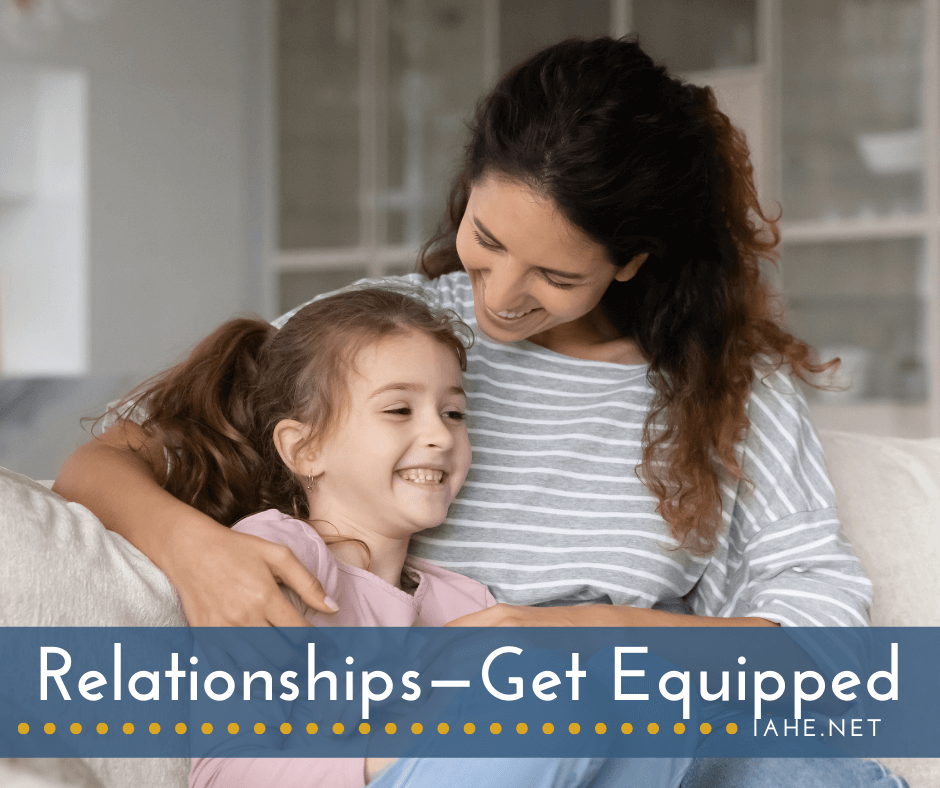 Hello! Happy fall!
Here we are in October. It's hard to believe we are only a few months away from ringing in 2022. Yet, it seems like 2021 has flown by. So much in life has changed and continues to change. 
Have the changes made it more challenging to manage parenting, cultural issues, and relationships? Unfortunately, if you are like me, it has. But with all the complexities of daily life, now is the perfect time to teach your children to be more resilient while nurturing closer relationships. 
Though the struggles of raising children and balancing the demands of life can leave you exhausted, you do not have to allow them to defeat you. 
Over the years, I've listened to parents and children share their frustrations. Their relationships weren't as close as they wanted them to be. They didn't feel like they could talk to each other. 
Parents often tell me their children don't listen. Children have said they can't talk to their parents. It's a vicious circle trying but missing the mark. 
So often, parents talk at their children, not to them.
One mom asked me if it were still possible to keep the heart of their child. That's a good question considering what is going on in our society. Parents are indeed marginalized more and more. Children are taught their parents don't understand what is happening. 
What can a family do? First, become better listeners and spend intentional time getting to know your child. Sometimes we can get so focused on getting our children to listen to us that we forget to listen to what is going on in their world.  
After writing Parenting Beyond the Rules, I discovered parents wanted to know more about what it takes to build a strong family. That's when we created a set of Parenting Hacks that will help you cultivate a closer family while you navigate the seasons of life. 
You can download Parenting Hacks and start improving your relationship right away. For more free Parenting Hacks tips, visit ConnieAlbers.com and sign up for emails.
If you'd like to keep learning more, I invite you to listen to my podcast, which airs every Wednesday @ 8:00 am EST. We are grateful for each review of the podcast.
We help you navigate the seasons of parenting, faith, education, and life on Equipped To Be. 
I know how challenging the days can be; that's why I started the Equipped To Be podcast. Equipped To Be is an informative, fun, and practical show that meets the needs you deal with every day. 
If you are interested in learning more, here is a list of the latest episodes for you to listen to:
Episode 65: You Can Overcome the Character Crisis 
Episode 66: Run Your Race With Confidence 
Episode 71: Knowing Your Strengths part I 
Episode 72: Knowing Your Strengths part II 
Episode 73: Knowing Your Strengths part III 
As a Strengths Practitioner, I also help parents identify their child's strengths, understand the results, and help them and their child apply what they have learned. I was already training companies and leadership teams to use the knowledge of strengths to build better teams. Still, I kept getting asked if this knowledge could help students and parents, so I added a new level of coaching to my business. I teach what I've learned over the years with raising my children.
One question I'm frequently asked is if understanding strengths improves communication. 
To be honest, it only works if you practice what you've learned. Unfortunately, that is true of most things.  
Here is what parents and students have said:
Limited knowledge of Strengths Finder wasn't a hindrance.

Confidence increased with a better understanding.

Inner peace was discovered.

Learned to develop their strengths and manage their weaknesses.

Overcame defeat and discouragement by learning skills that made a difference. 
These are real stories of people just like you who want to improve their relationships, discover their unique talents, and find success in life. We are committed to helping you apply what you learn. It's not just another assessment. 
When I'm not writing or recording a podcast, I'm doing interviews and speaking. For more about my topics, visit my speaking page. We are booking events for 2022-2023. Contact me for more information. 
I look forward to helping you raise faith-filled, strong families.
Blessings, 
Connie