Scroll down for a chance to win tickets for the Courageous movie screening on October 5th at the Ark Encounter!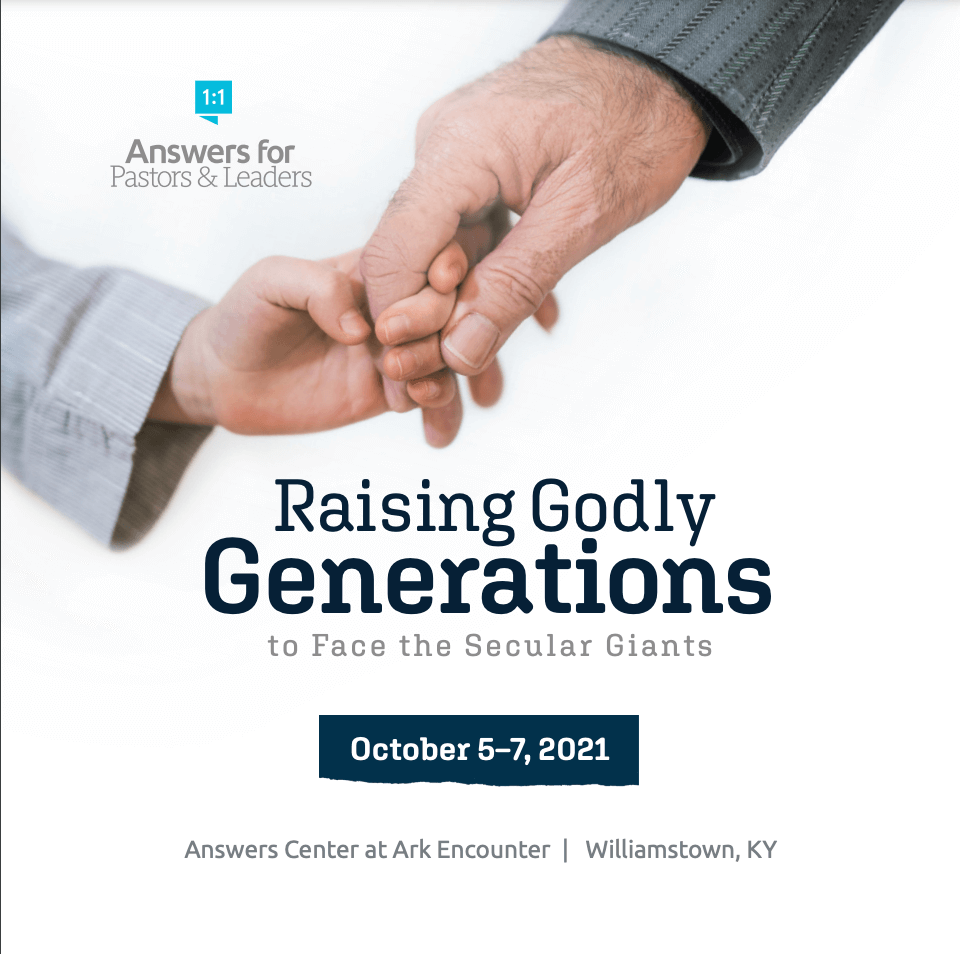 Join us for the 2021 Answers for Pastors and Leaders Conference, Raising Godly Generations to Face the Secular Giants, October 5–7, 2021, at the Ark Encounter in Williamstown, Kentucky. Registration includes seven-day admission to the Ark Encounter and the nearby Creation Museum as well as the red carpet movie screening of Courageous Legacy with optional cast reception!
"Will They Stand: Parenting Kids to Face the Giants" and "Divided Nation: Culture in Chaos and a Conflicted Church" with Ken Ham
"Passing on the Baton of Wisdom (Proverbs 4:1–9)"
"40 Lessons from 48 Years of Marriage and Family" with Dennis Rainey
& more!
The conference is open to everyone. Whether you're a pastor or a pastor's wife, a Christian leader, a high school or college student, a parent, a grandparent, or a believer concerned about your generation, subsequent generations, and how to navigate the increasingly hostile culture we live in, this conference is for you.
IAHE Giveaway
Can't attend the Answers conference? Would you like to win FREE tickets to the red-carpet screening of Courageous Legacy?
Fill out the form below and you could win a set of four passes to the Courageous screening at the Ark Encounter for your family! Don't miss this opportunity!
Ten years after the release of Courageous, the Kendrick Brothers present us with the red-carpet screening of Courageous Legacy. Remastered with the addition of new scenes and a new ending, this ten-year anniversary production continues the legacy of encouraging godly fathers and families.
The movie appears in theaters on September 24, but you have the opportunity to enjoy an exclusive screening in the Answers Center on October 5. Members of the movie cast will also be present for this exclusive red-carpet event.
*Dressy business attire is requested.
Enter to win, now through September 12!