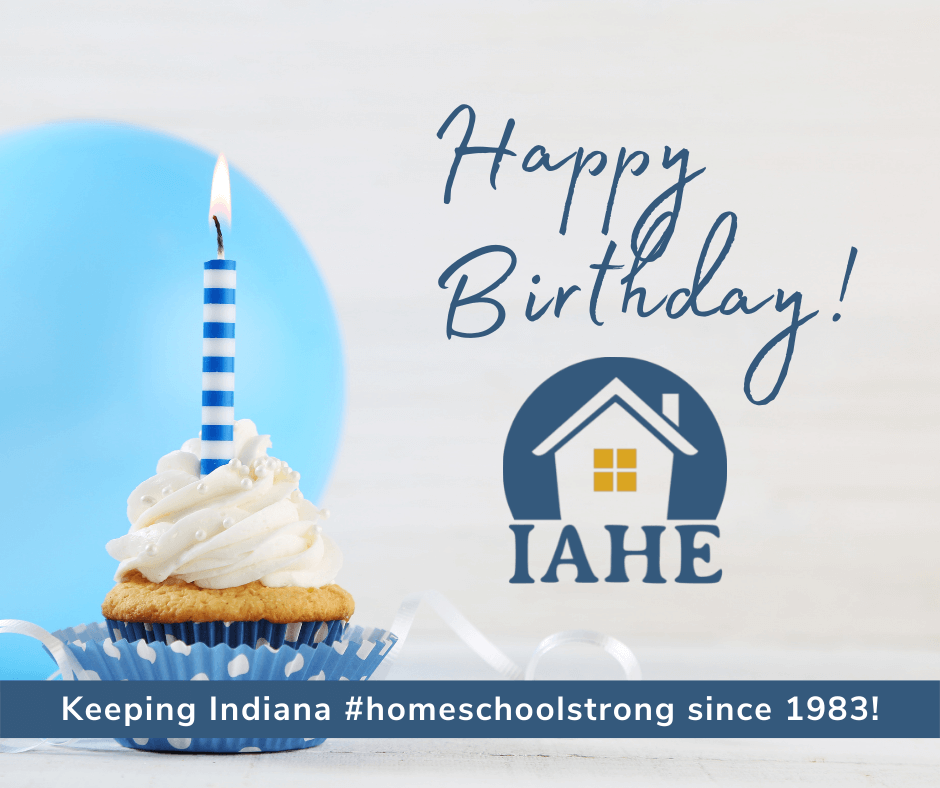 Happy 39th Birthday IAHE!
It is through the faithfulness and support of our founders, past and present volunteers, and YOU, that the IAHE is here today to celebrate 39 years of serving Indiana homeschoolers. 
We truly wouldn't be here today without your continued support, and we want to say thank you by offering you some fantastic freebies and discounts for the next week.  
If you are a Premium or Supporting Member, we want to say an extra special thank you to you for partnering with us in the important work of protecting our homeschool freedom, equipping new homeschoolers, and encouraging veteran homeschoolers with all kinds of resources.
Don't miss out on these freebies and discounts!
(Good through Tuesday, July 5th.)