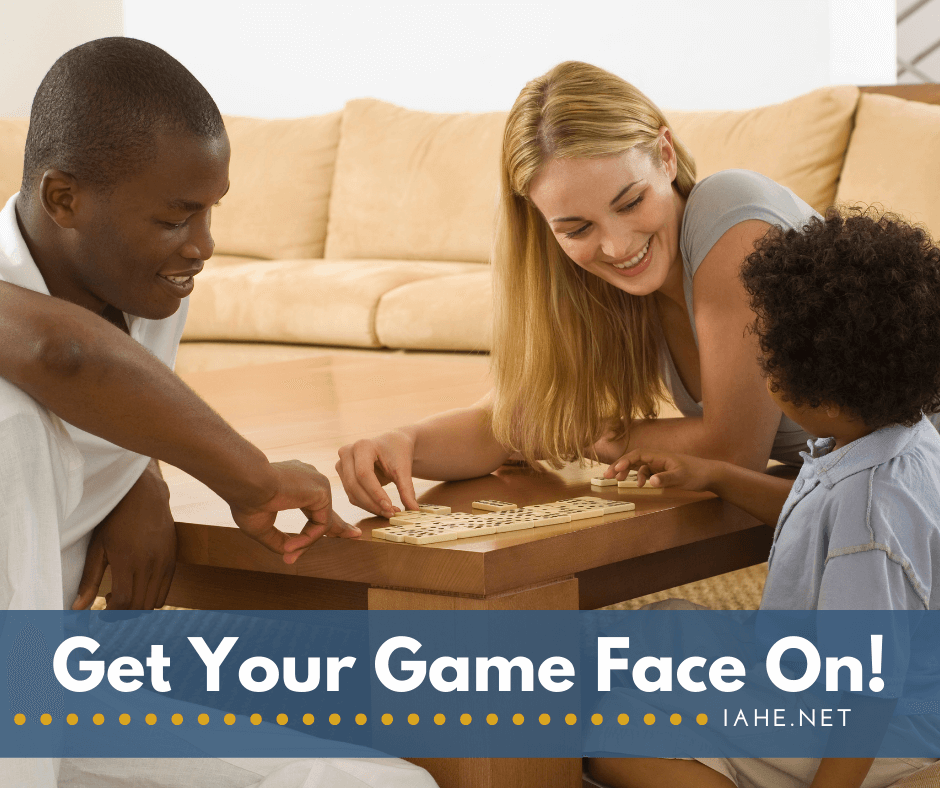 After the 1,000th round of Hi-Ho Cherry-O, we're all ready for something new! But finding games the whole family enjoys that younger children can play with their older siblings can be a challenge. Here are some ideas for you. These games are great for PreK to Elementary Children, but of course, any of us can enjoy games at any age.
Board Games
1. Chess
Don't let the mystique of chess masters, world tournaments, and Bobby Fisher keep you from putting this into your game cabinet. Children as young as 4 can easily learn the basic moves of chess. Any age can understand even basic strategy, making this a fun game for all ages to play together. No Stress Chess is a popular option. This card-based version teaches pieces, moves, and small strategy on easy-to-read, well-printed cards to be drawn to determine moves.
2. Ticket to Ride: First Journey US Edition
Younger Pre-K ages may need some help with this one, but Kinder and up will certainly enjoy it! Teach geography, colors, shapes, counting, and strategy as you try to be the first to build your railroad empire across the nation! (The full version of this game has many iterations and is a great choice for game nights with teens!) Also available in First Ride: Europe!
3. Sum Swamp
A delightful math game that takes you across the swamp by adding and subtracting! Alter the game to suit each student's math abilities—for younger children, set only one operation (addition or subtraction), roll only 1 die, practice adding 1 or 2 or 0. For older kids, get a set of 10-sided dice both 0-10 and 11-20 to increase difficulty and compute higher values.
This newer style of game encourages working together as a group to win against the game, rather than players competing against each other. These types of games can be fun for littles who have a hard time losing, and for helping older siblings learn to teach, help, and play down to younger players. They also encourage younger players to be team-focused, rather than always winning at everything, and can be great fun to try different ways to win as a group, with often hilarious results. Outfoxed and Hoot Owl Hoot by Peaceable Kingdom, and others are popular.

5. Catan Junior
The classic island-building game is simplified for younger players. This fun adventure game gets kids involved in compiling resources, fighting pirates, and controlling the high seas. Kids will learn about natural resources and develop strategy skills for building and sailing around their mini empires.
6. Scrabble Jr
This two-sided board game gives the option for traditional Scrabble play and a Jr version with pre-printed words. Choose a Scrabbleman and earn points by completing words. Players will match letter tiles to words already printed on the board. Completing a word awards a point for players to move their Scrabbleman, and the player with the most points wins. Teach letter recognition on the Jr side or flip the board for a more traditional play.
Card Games
1. UNO
The classic counting and colors game. Who doesn't love it? Search the web for endless modifications to make this game easier or more accessible even to the youngest kids. For more variety, look for UNO Flip, UNO Showdown, UNO Attack, UNO Dare!, and DOS (UNO).  
A modern classic. Collect sleeping queens by waking them up with kings, steal them with knights, and put them back to sleep with potions. Use adding, counting, doubles to play cards and get your best hand. First player to wake the queens wins.
3. Math War
A variation on the classic War game. Players lay cards and see which is greater or less. Greater (or lesser, if you choose) wins the hand. Alternatively,  players each lay a card and add/subtract/multiply/divide the pair. First to get the correct answer wins the hand. First player to collect the whole deck wins. (This can be a time-consuming game, so limit cards to 2 suits for a shorter game.)
4. Spot It!
Another modern classic for all ages. Players take turns spotting objects on a card to win the most cards. Look for Spot It Animals for a fun alternative.
5. Pink Nines (similar to Stops)
Players take turns playing multiple cards in order from lowest to highest. Aces are high and are Stops. The person who plays the ace gets to start the count over again at 2. Pink nines (nines of hearts and diamonds) are wild. First person to shed all their cards wins. 
For more old fashioned and new card games for all ages, check out the Ultimate Book of Family Card Games.
Learn grouping, counting, and matching in this fun card game. It will grow with you over the years, so use it for older kids as well!
BONUS! Honorable Mentions
(They're not board or card games but they shouldn't be left off the game shelf!)
1. Ker-Plunk
The favorite sticks and ball game. Hold your breath as you draw a stick from the tube and hope the marbles don't come tumbling down!
Another old favorite making a come-back. Drop multi-colored sticks in a pile and take turns removing a single stick without moving any others. Score points by stick color. Look for this game made with real wood sticks, not plastic or coated sticks.
3. Qwirkle
Match wood tiles by shape or by color. Get all 6 in a set to make a Qwirkle!
4. Qwixx
Roll the dice, add quickly, and mark out the sums on your card. But be careful, once you've marked a sum on your card, you can't go backwards! This fun ADDicting game is great for all ages!