Throwback Thursday – March 8, 1983
IAHE strives to remind Indiana homeschoolers of our history. Our intention is to post a variety of historic documents on our blog under the hashtag #IAHEtbt. IAHE hopes to give present day home educators a glimpse into the early days of the Indiana homeschool movement. We never want to take our liberty for granted that was hard won by the pioneers, and we must vigilantly guard it for the next generation. Our first piece is a 1983 article shared with permission from The News-Sentinel.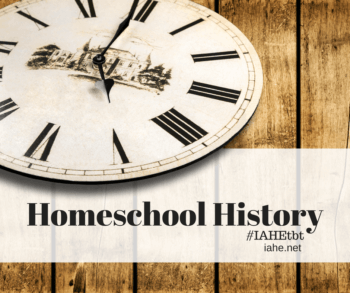 IAHE recently received early historic Indiana homeschool documents from a Hoosier homeschool pioneer: Barbara Mazanec.
She was a plaintiff in Mazanec v. North Judson-San Pierre School Corporation. This case provided Indiana homeschoolers with clarification from the courts in regards to parental liberty in home schools and was decided in the United States District Court, N.D. Indiana, South Bend Division in 1985 and in the Federal 7th Circuit Court in 1986.  The federal district court recognized that parents have the constitutional right to educate their children at home. It called into question whether the requirement of a parent to be a formally licensed or a certified teacher would be constitutional. The case was decided on an appeal in the circuit court that a school corporation was not immune from an action in 1983 for improper enforcement of the compulsory attendance statute. Details may be found here.