Home School Day at the Capitol
Monday, January 13, 2020
Online registration will be open soon!
Check-in begins at 8:30 a.m.
Programs and activities will be available from 9:00 a.m. until 2:00 p.m. 
Cost: $5 per family
Includes Home School Day at the Capitol ebook with a complete unit study on Indiana's emblems! Your downloadable ebook also includes:
Schedule of Events
Parking Information
Scavenger Hunt

and much more!
Did you know?
Every legislative session, new threats to your homeschool freedom emerge. Are homeschool rights important to you? Make sure your legislators know. How do you show them? Attend IAHE's annual Home School Day at the Capitol!
Education. Advocacy. Civics.
Events will be offered to help your family learn more about our state government. In the morning, the Live Statue Hunt is a fun way for your student to learn more about the interesting historical figures featured in the statehouse.   IAHE Action and the IAHE Legislative Team will provide an update about various bills that we are tracking, followed by the IAHE Rally at noon. 
It's our desire that EVERY legislator meets a homeschool family from their district during our event. It sends a powerful message to know that homeschool rights are important enough to take time out of your very busy schedule to come to the Statehouse. Contact your legislator prior to the event to schedule a time to meet with them.
Locate your legislator here.
Senate Office, 800-382-9467
House of Representatives Office, 800-382-9842
Parking
The least expensive parking is at the Circle Centre Mall garage. Here are directions to get from the mall garage to the Statehouse via a tunnel. Allow at least 15 minutes walk time.

Homeschool Day at the Capitol Schedule
Available: 9 to 2
Scavenger Hunt
Prayer Walk
Letterboxing
Indiana Statehouse Tours*
Indiana State Library Tours**
Available: 10 to 12
*Indiana Statehouse (Limited space available – register onsite) tour is an in-depth tour covering the history of the building and the state, architectural information about the building and the workings of state government. The group will visit an example of an office, chamber or courtroom representing each branch of government, depending on availability.
**Indiana State Library (Limited space available – register onsite) tour introduces a variety of aspects of the Indiana State Library and the various divisions as well as what they do to preserve Indiana history. Families will experience the Indiana Young Readers Center including our interactive displays, a video addressing Indiana history and the Indiana State Library's murals. Families will also visit the Statehouse Education Center exploring the space with a scavenger hunt.
Schedule of Events
8:30 a.m.
9:00 a.m.
State Library Tour (register at check-in)
10:00 a.m.
Statehouse Tour (register at check-in)
11:00 a.m.
IAHE Action Bills of Concern
Statehouse Tour (register at check-in)
12:00 p.m.
IAHE Rally
Encore Choir singing God Bless America
1:00 p.m.
State Library Tour (register at check-in)
State House and State Library tours have limited space available and will be filled on a first come basis. Families may sign up for tours at check-in. The family must be present to reserve a tour space and you may not reserve spots for others. Thank you for your cooperation!
Page for A Day Program
Families with a student ages 13 and older may like to be a Page that day. The Page for the Day program is an excellent way for your student to gain a first-hand glimpse of how the legislative process works at the Indiana Statehouse. During IAHE's Home School Day, the rest of the family will have other events in which to participate while your child serves. This program fills up quickly, so check the IN.gov website for details and deadlines.
Register for the page program and learn more at these links:
Senate Democrats | House Democrats | Senate Republicans | House Republicans
Dining for a Cause
Support the IAHE when you dine at Panera on January 13, 2020.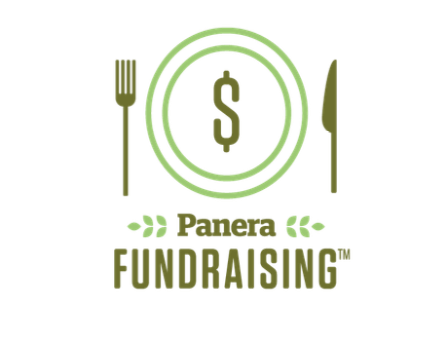 Eat at Panera (110 West Washington Street) between 4:00 pm – 8:00 pm and they'll make a donation to the IAHE.
Download your FREE ebook before our event!
Schedule of Events
Parking Information
Indiana History Unit Study
Letter to your Legislator
Scavenger Hunt
and much more!