Thank you to our sponsors!
2020 Freedom Sponsor
Ivy Tech Community College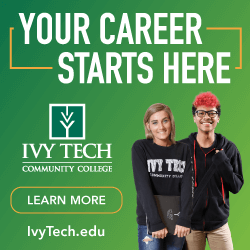 2020 Main Stage Sponsors
Oakland City University
BJU Press


Did you know?
By choosing to exhibit at the IAHE Convention, our vendors are partnering with us to serve, protect, and encourage Hoosier homeschoolers across the entire state of Indiana. When you shop on site, you keep our event strong.
We encourage all of our attendees to support our exhibitors by making your curriculum and material purchases during our event as a thank you to each of the companies that invest their time and energy to make our event successful. The IAHE Convention is the ONLY convention that dedicates its proceeds to the benefit of Indiana home educators.