2020 IAHE Home Educators' Convention Featured Speaker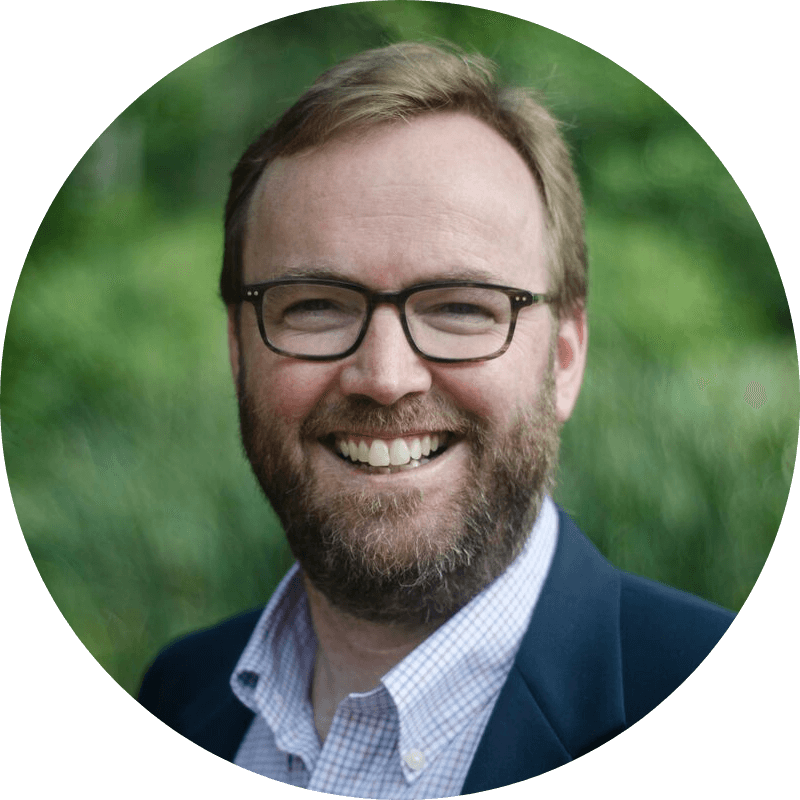 Adam Andrews
Adam Andrews is the director of the Center for Literary Education and a home schooling father of six.  Since 2003, he has traveled throughout the United States and Canada presenting an innovative method for teaching the crucial skills of literary analysis.  Adam's dynamic presentations enable students to enjoy great literature as never before, while his fresh insights inspire parents and teachers with new vision for their task as educators. Adam earned his B.A. from Hillsdale College in southern Michigan and his M.A. from the University of Washington in Seattle, where he is currently a candidate for the Ph.D.  He is a Henry Salvatori Fellow of the Intercollegiate Studies Institute and a founding board member of Westover Academy in Colville Washington. He and his wife Missy, a Hillsdale graduate and accomplished educator in her own right, teach their children at home in Rice, Washington.
Homeschooling's Highest Goal: Lessons from the Story of Job  (KEYNOTE)
Education is not an object we can possess; it's a state of the heart, mind and soul. All great leaders share certain attributes in these areas, and Job was one of the greatest! Adam's unique perspective on Job's career inspires parents to prepare their own students for leadership. The lecture sends them away with renewed vision for the liberal arts and practical suggestions for applying this vision in the classroom. 
Teaching the Classics from Seuss to Socrates: Literary Analysis for Everyone
Does the subject of literature seem like a mystery? Are you at a loss about how to understand it yourself, much less teach it to your kids? This inspiring lecture demonstrates that everything you need to know about understanding and teaching literature is present in your second grader's bedtime story. Adam reads a classics children's story out loud and then leads the audience into a discussion of eternal literary themes. Along the way, he shows how you can do the same at home by following five simple steps. Your literature curriculum – to say nothing of family story time – will come alive automatically. You'll never put the kids to bed the same way again!  
Raising a Worldview Detective: Three Steps to Thinking Critically About Books, Movies and More
How do you teach your students to apply a "Christian Worldview" to the books they read, the movies they watch and the culture they live in? The answer to this important question may surprise you, for well-meaning Christians often misunderstand the basic principles of worldview analysis. This misunderstanding often prevents Christian students from thinking clearly about contemporary culture. In this enthusiastic and engaging discussion of a literary classic, Adam Andrews helps you avoid a serious (though common) teaching mistake and presents three steps for understanding a story-teller on his own terms. This presentation will empower you to uncover, identify and evaluate an artist's worldview for yourself – and to teach your students to do the same. 
Education in an Hour – Teaching Life's Most Crucial Lesson in One Sitting
If you had only one hour in which to give your student a complete education, could you do it? If you accepted the challenge, what lesson would you teach? Adam Andrews argues that a complete and profound education can be acquired in one lesson – and then sets out to prove this audacious claim in an eye-opening, inspiring presentation. Adam first demonstrates the lesson using an example from his own subject, Literature. He then shows you how to teach it in your own area of interest. Adam gives examples of the lesson from every subject in the curriculum and invites the audience to contribute their own ideas. The power of this lesson may revolutionize the way you teach on a daily basis – and it only takes an hour!   
"It's Onomatopoeia, Mom!" – Using Children's Stories to Teach Literary Devices
Juxtaposition, metaphor, symbolism, irony, foreshadowing – HELP! Parents often avoid the subject of literature because of the intimidating vocabulary of literary analysis. The truth is, you don't need a college degree in literature to understand this vocabulary; what you need is a well written children's story. Adam takes the audience on a guided tour of literary devices, making discerning literary analysts out of each and every audience member. Doing the same with your own children couldn't be easier, but beware: soon, they will be finding onomatopoeia everywhere they look.